(Last Updated On: November 7, 2023)
The recognition and appreciation of the contributions and significance of African-American inventors and entrepreneurs in our society is not a static endeavor; it is a continuous journey of discovery. It is a process that invites us to delve deeper into the wellspring of knowledge, explore the untold stories, and celebrate the indomitable human spirit that has propelled these individuals to greatness. This journey encourages us to acknowledge the enduring impact of their work and to honor their legacy by fostering an environment where innovation, entrepreneurship, and the pursuit of knowledge are celebrated, regardless of one's background or heritage. This article will give an overview of African-American Inventors from history.
The Evolution of Civilization Over Time
The complex tapestry of human civilization did not unfurl overnight; rather, it is an intricate mosaic woven through the passage of countless generations. This intricate progression has been shaped by the ceaseless efforts, indomitable spirits, and unwavering dedication of individuals from diverse backgrounds and myriad countries. This grand tapestry is interwoven with threads of ceaseless contributions, groundbreaking inventions, profound discoveries, unyielding sacrifices, and relentless hard work. It is, therefore, imperative that we undertake an ardent study, not only to fathom but to appreciate the monumental significance and enduring legacy of the African American inventors and entrepreneurs who have left an indelible mark on our society.
The Invaluable Contributions of African American Inventors
Delving deeper into the annals of history, one cannot help but marvel at the profound impact of African American inventors. These visionary minds have not merely etched their names in the chronicles of innovation, but have fundamentally transformed the very fabric of human existence. Their inventions, born out of boundless creativity and unyielding determination, have significantly enhanced the quality of life for millions. From essential improvements in everyday conveniences to pioneering breakthroughs in critical sectors, their work spans a vast spectrum. These luminaries have left an indomitable legacy, and their accomplishments continue to reverberate through the corridors of time.
Entrepreneurship and Economic Empowerment
Beyond their remarkable innovations, African American entrepreneurs have played a pivotal role in shaping the economic landscape of our society. Their enterprising spirit has not only generated wealth and prosperity but has also opened doors of opportunity for countless individuals. By establishing businesses, creating jobs, and fostering economic growth, these entrepreneurs have not merely achieved personal success but have sowed the seeds of progress for entire communities. They serve as beacons of inspiration, demonstrating that the world of business and commerce knows no racial or ethnic boundaries.
A Cultural and Historical Tapestry
The contributions of African American inventors and entrepreneurs do not exist in isolation; rather, they are interwoven into the rich tapestry of American culture and history. Their stories are a testament to resilience in the face of adversity, innovation in the pursuit of progress, and entrepreneurship as a means to empowerment. These narratives serve as a powerful reminder that the human spirit is boundless, transcending the constraints imposed by society. The legacy of African American inventors and entrepreneurs forms an integral part of the broader narrative of the American experience, enriching our collective heritage and imparting valuable lessons to future generations.
30 African-American Inventors with Great Contributions
Here is a list of contributors from remarkable African-American Inventors of all times:
1. Granville T. Woods: Prolific Inventor with Over 60 Patents
Granville T. Woods, a luminary among African American inventors, emerged as a prominent American inventor whose prolific career was marked by the acquisition of more than 60 patents throughout his lifetime. These patents bore testament to his remarkable contributions to a wide array of technological advancements, encompassing pivotal breakthroughs in the realms of telephony, streetcars, incubators, telegraphony, Synchronous Multiplex Railway Telegraph, safety dimmers, air brakes, and numerous other innovative endeavors.
Granville T. Woods' journey into the world of invention commenced in the year 1887 with his pioneering patent for the Synchronous Multiplex Railway Telegraph, a pivotal invention that marked the onset of his illustrious career. His outstanding inventiveness and dedication earned him the moniker of the "Black Edison," a fitting accolade for his exceptional quality and the indelible mark he left on the world of invention.
2. Jan Ernst Matzeliger: Revolutionizing Footwear for All
In the 19th century, the common person faced an insurmountable barrier to acquiring the luxury of sneakers or shoes. This was a stark reality in a time when footwear was beyond the financial reach of the average individual. However, the winds of change swept across the landscape of the shoe industry, ushering in a transformative era, thanks to the ingenious efforts of Jan Ernst Matzeliger (1852-1889), an immigrant from Dutch Guiana, now known as Surinam.
Matzeliger found his calling while laboring in a Massachusetts-based shoe manufacturing company during the 19th century. It was within the heart of this industry that he conceived a groundbreaking idea: the invention of an automatic machine that would seamlessly unite the upper portion of a shoe with its sole. This revolutionary automation precipitated a paradigm shift in the shoe manufacturing landscape, catapulting sales to unprecedented heights and making footwear not only more accessible but also affordable to the masses.
3. Alexander Miles: Pioneering Elevator Safety with Automated Doorways
Alexander Miles, another luminary among African-American inventors, established his legacy as an inhabitant of Duluth, Minnesota, where he introduced a pivotal safety feature that continues to play a critical role in elevator technology to this day. Miles' contribution to the field of elevators was the groundbreaking invention of automated doorways, a momentous achievement that he patented in the year 1887.
In the 19th century, the operation of elevators presented a significant hazard as passengers were required to manually open and close the elevator doors, exposing them to a plethora of risks and potential accidents. Alexander Miles' innovative solution, the automated doorways, not only eliminated these hazards but also laid the foundation for a transformative advancement in elevator technology. Today, this technology stands as a testament to his enduring legacy, as automated elevator door systems continue to ensure the safety and convenience of elevator passengers across the globe.
4. James Forten and the Revolutionary Sail Loft Technology
Born in Philadelphia, Pennsylvania in 1766, James Forten emerged as a remarkable African American inventor whose impact resonated far beyond his time. His journey towards innovation commenced within the confines of the United States Navy, where he embarked on a path of apprenticeship under the tutelage of a seasoned sailmaker, honing his craft amidst the backdrop of maritime expertise. It was during this period of apprenticeship that James Forten's ingenious mind gave birth to a groundbreaking invention—a sail loft technology that forever altered the course of ocean exploration and voyages.
Forten's invention transcended the mere domain of sails; it was a paradigm shift in the realm of maritime technology. This smart device, borne from the depths of his creativity, possessed the capability to manage sails with an unprecedented level of professionalism and efficiency. Through intricate design and meticulous engineering, Forten's sail loft revolutionized the way vessels harnessed the power of the wind, allowing them to navigate the vast expanses of the ocean with unparalleled precision and grace. As a result, his invention not only transformed the maritime landscape but also opened up new horizons for exploration and trade, underlining the significance of his contribution to nautical history.
5. George Peake and the Labor-Saving Stone Hand Mill
In the annals of inventive history, the name George Peake (1722–1827) stands as a testament to human ingenuity, particularly in the realm of agricultural technology. His innovation, the stone hand mill, would go on to shape the lives of farmers and settlers in ways previously unimaginable. George Peake's invention arrived at a juncture when the toil and sweat of grinding and crushing grains had been a labor-intensive endeavor, demanding significant manual effort.
To appreciate the significance of Peake's creation, one must acknowledge the indomitable spirit of innovation that transcended geographical boundaries. The settlers, while grappling with the challenges of their newfound home, were introduced to the concept of grain grinding by the indigenous peoples, particularly the Indians. Their ingenious use of a pounding device, equipped with a mortar or vessel, provided an initial insight into more efficient methods of food processing.
George Peake's invention harnessed this knowledge and refined it further. His stone handmill was a labor-saving device that allowed farmers to transform grains into flour with greater ease and efficiency. The grinding and crushing of grains, once a strenuous and time-consuming task, were now rendered manageable and accessible, marking a turning point in the history of food production and agricultural innovation.
6. Mary Beatrice Davidson Kenner: Pioneer of Sanitary Advancements
Mary Beatrice Davidson Kenner (1912-2006), an African American inventor, etched her name into the annals of history with her groundbreaking invention—the patented sanitary belt. In 1957, she unveiled this ingenious creation, a marvel of innovation and practicality, at a time when women were still reliant on cloth pads during their menstrual cycles. Kenner's invention was nothing short of a revolution in feminine hygiene.
This remarkable sanitary belt boasted adjustable features, offering unprecedented comfort and convenience to women during a time when their menstrual needs were often overlooked. The addition of a moisture-proof serviette pocket provided an extra layer of protection, ensuring that women could go about their daily lives with confidence and ease.
But Mary Beatrice Davidson Kenner's inventive prowess extended far beyond the realm of feminine hygiene. She had a multifaceted approach to innovation, resulting in the creation of several other noteworthy inventions. Her versatility in inventing extended to a serving tray, a restroom tissue holder, and even a back washer that could be conveniently hung on the wall for use during bathing, reflecting her desire to improve everyday life for countless individuals. Mary Beatrice Davidson Kenner's legacy endures as a testament to the enduring impact of inventors who enrich our lives through their ingenious creations.
7. The Contributions of Mark E. Dean to IBM's Personal Computer
Mark E. Dean, a distinguished computer engineer, emerges as a pivotal figure in the annals of technological innovation, acclaimed for his pivotal role as one of the co-creators of IBM's personal computer. Born in 1957, Dean's remarkable career extends beyond the conception of this groundbreaking device. He can be credited with the development of the Industry Standard Architecture (ISA) bus, a critical component in computer architecture. Moreover, his intellectual prowess reached new heights with the creation of a one-gigahertz computer processor chip, a testament to his trailblazing contributions to the realm of computing technology.
Notably, Mark E. Dean's impact is not limited to the invention of IBM's personal computer but also encompasses his prolific endeavors in patenting. A truly extraordinary feat is the fact that this African American inventor holds an impressive three out of the nine patents associated with personal computers, further underscoring his indomitable influence in shaping the digital landscape. His legacy reverberates through the corridors of computer science, forever etched as a visionary pioneer who changed the course of modern computing.
8. Dr. Shirley Jackson: The Architect of Telecommunication Advancements
Dr. Shirley Jackson stands as a vanguard of technological innovation, heralded for her indelible mark on the world of telecommunications. Her groundbreaking inventions have not only revolutionized the industry but have had a profound global impact. Among her extraordinary contributions, the invention of the portable fax machine stands as a testament to her ingenuity. It marked a turning point in the way we transmit information, making communication more accessible and efficient.
The touch-tone telephone, another remarkable creation by Dr. Jackson, brought unparalleled convenience to the lives of millions. Its introduction redefined the way we interact with technology, making communication more intuitive and user-friendly. Furthermore, her pioneering work in the development of solar cells and fiber optic cables has paved the way for sustainable energy solutions and high-speed data transmission, respectively.
Perhaps most notably, Dr. Shirley Jackson's ingenious technology underpins fundamental features of modern telecommunication systems, such as caller ID and call waiting. These innovations have become integral components of our daily lives, facilitating communication in ways previously unimaginable. In recognition of her invaluable contributions, President Barack Obama appointed her as the co-chair of the President's Intelligence Advisory in 2014, a testament to her extraordinary intellect and her unwavering dedication to the betterment of society.
9. Madam C. J. Walker: A Trailblazer in Hair Care
Madam C. J. Walker, a luminary among African American inventors, etches her name indelibly in history as America's first self-made female millionaire. Her pioneering spirit and entrepreneurial acumen ushered in a transformative era in the field of hair care and cosmetics. At the heart of her remarkable success lies the invention of a hair-straightening formula, a product that revolutionized the beauty industry.
Madam Walker's hair-straightening formula transcended mere innovation; it became a symbol of empowerment and self-expression for countless individuals. Her groundbreaking creation challenged prevailing norms and empowered women of all backgrounds to embrace their natural beauty while providing them with a means to achieve their desired hairstyles. The impact of this invention reverberates through generations, fostering a sense of self-confidence and liberation for those who sought to redefine their personal style.
Madam C. J. Walker's legacy is a testament to the indomitable spirit of entrepreneurship and the power of innovation to bring about transformative change. Her vision and determination have left an indelible mark on the world of beauty and self-care, perpetuating her legacy as an iconic figure who dared to dream and, in doing so, inspired countless others to do the same.
10. Charles Richard Drew: The Blood Bank Pioneer
The legacy of Charles Richard Drew, a luminary among African American inventors, extends far beyond the bounds of race, for his contributions to medical science have saved countless lives and redefined the landscape of healthcare in the United States. Born in 1904, Drew was not only a physician but also the visionary mind behind America's first major blood banks. His enduring impact on the field of medicine is a testament to his unwavering commitment to humanity.
During the crucible of World War II, Charles Richard Drew played a pivotal role in ensuring that the life-saving resource of blood was readily available to those in dire need. Drew coordinated the collection of hundreds of pints of plasma from hospitals in New York, which were then shipped overseas to aid European soldiers in their battle for survival. This humanitarian act solidified Drew's place in history as a pioneer in the field of blood transfusion and storage techniques.
Moreover, Charles Richard Drew's innovative spirit led to the introduction of "bloodmobiles." These refrigerated vans, a stroke of brilliance, served as mobile collection units, ensuring that blood could be collected, transported, and stored efficiently. This innovative approach not only expanded the reach of blood donation centers but also made it possible to offer vital medical assistance to a broader spectrum of patients. Drew's work in the realm of blood preservation and transport is an enduring testament to his dedication to saving lives and improving healthcare infrastructure.
11. Percy Lavon Julian: The Synthesizer of Medicinal Miracles
The story of Percy Lavon Julian, an illustrious American chemist and one of the remarkable African American inventors, is a tale of scientific ingenuity and the pursuit of pioneering solutions that would change the face of modern medicine. Julian's journey through the world of chemistry led to the creation of invaluable drugs and medical breakthroughs that have enhanced the quality of life for countless individuals.
Percy Lavon Julian's groundbreaking work with soybeans gave rise to the synthesis of a drug called physostigmine, a critical element in the treatment of glaucoma, a condition that threatens the eyesight of millions. The significance of this discovery cannot be overstated, as it brought hope and relief to those suffering from this debilitating ailment. Julian's brilliance in the laboratory paved the way for a brighter future for many.
Beyond this remarkable achievement, Julian also made strides in mass-producing synthetic cortisone and the steroid progesterone. These compounds had a profound impact on the medical field, as they were instrumental in the production of sex hormones and the treatment of various medical conditions. The legacy of Percy Lavon Julian stands as a testament to his pioneering spirit and dedication to advancing the frontiers of modern medicine, making the world a healthier and more promising place for all.
12. Marie Van Brittan Brown's Revolutionary Home Security System
Marie Van Brittan Brown, a trailblazing inventor who lived between 1922 and 1999, is celebrated for co-creating a groundbreaking home security system alongside her spouse, Albert Brown. Their remarkable invention was awarded a patent in 1969 and has since made a lasting impact on enhancing residential security.
At the core of their innovative system was a motorized camera with the unique capability to capture images and transmit them to a television monitor. This ingenious contraption went far beyond mere surveillance; it also boasted a two-way microphone, enabling communication with individuals outside the home. Moreover, the Browns incorporated an emergency alarm button, which served as a direct link to law enforcement agencies in times of crisis. This multi-faceted system represented a significant leap forward in safeguarding homes, and its influence on modern security technology is immeasurable.
13. George Carruthers and the Pioneering Spectrograph and Lens
George Carruthers, a distinguished astrophysicist born in 1939 and among the prominent African American inventors, etched his name in history by devising an exceptional ultraviolet digital camera/spectrograph. This remarkable invention played a pivotal role in the success of NASA's Apollo 16 mission in 1972.
The significance of Carruthers' innovation extended to our understanding of the cosmos. By deploying his ultraviolet digital camera/spectrograph in space, scientists were able to provide irrefutable evidence for the existence of molecular hydrogen in the vast interstellar expanse. This groundbreaking revelation has had far-reaching implications for our comprehension of the universe and the elements that populate it.
14. Benjamin Banneker: A Clockmaker and Almanac Inventor
Benjamin Banneker, born in 1731 and passing away in 1806, stands as a luminary among African American inventors, thanks to his multifaceted contributions in the realms of horology and literature. At the tender age of 21, Banneker displayed his prodigious talent as a self-taught mathematician and surveyor when he crafted a pocket watch, showcasing his early prowess in clockmaking.
The pinnacle of Banneker's horological achievements came a year later when he meticulously constructed a wooden clock. This remarkable wooden timepiece went on to serve its purpose faithfully for over four decades, a testament to Banneker's engineering acumen and precision. His clock not only demonstrated the practical utility of his innovations but also provided a foundation for the timekeeping technology of the era.
However, Banneker's genius was not confined to the realm of horology. In 1792, he penned a highly influential Almanac, an indispensable publication in the 18th century. Within its pages, he meticulously recorded tide tables, dates of lunar and solar eclipses, holidays, and the phases of the moon. Banneker's Almanac was not only a practical guide for daily life but also a testament to his intellectual prowess and his commitment to promoting knowledge within his community and beyond.
15. George Washington Carver's Innovative Creations
George Washington Carver, a prominent African American inventor and scientist, is celebrated for his groundbreaking contributions in the realm of agricultural and industrial innovation. His name is synonymous with the inventive use of everyday crops, particularly peanuts, sweet potatoes, and soybeans. Carver's remarkable legacy extends beyond the mere cultivation of these plants; he ingeniously transformed them into a vast array of products, ranging from plastics and paints to vibrant dyes and even a novel type of gasoline. His relentless pursuit of novel applications for these crops revolutionized industries and significantly enriched the American agricultural landscape. Carver's inventive spirit not only altered the course of agriculture but also left an indelible mark on the broader industrial and commercial spheres.
16. Wally Amos: A Mastermind of Delectable Delights
Wally Amos, another luminary among African American inventors, is widely renowned for his remarkable culinary creations that have left an enduring impact on the world of sweets. His journey in the confectionery world began with the inception of the iconic "Famous Amos" chocolate-chip cookie, a delectable treat that has charmed taste buds across the globe. However, Amos' creative prowess did not stop there. In 1975, he embarked on a remarkable entrepreneurial journey that saw the birth of various other delectable brands.
These included Uncle Noname Gourmet Muffins, the Cookie Kahuna, and Aunt Della's Cookies gourmet cookie brands. Each of these delectable offerings bore the hallmark of Wally Amos' unique vision and his unwavering commitment to delighting palates with mouthwatering indulgences. His delectable innovations have forever changed the landscape of the cookie and chocolate industry.
17. Berry Gordy Jr.'s Motown Legacy
The name Berry Gordy Jr. resonates with the world of music and entertainment as he stands tall as a pioneering African American inventor and entrepreneur. In 1959, Gordy embarked on a journey that would transform the music industry and establish his enduring legacy. He founded a company that would ultimately evolve into the iconic Motown Records, a label renowned for its pivotal role in shaping the sound of an entire generation.
What began as a modest venture soon grew into a powerhouse, heralding the emergence of countless legendary artists and timeless musical hits. By 1960, Motown Records had become not only a musical phenomenon but also the largest Black-owned company in the entire United States, marking a historic milestone for African American entrepreneurship and artistic expression. Berry Gordy Jr.'s visionary leadership and passion for music left an indelible mark on the world of entertainment, making him an enduring symbol of creativity and innovation in the industry.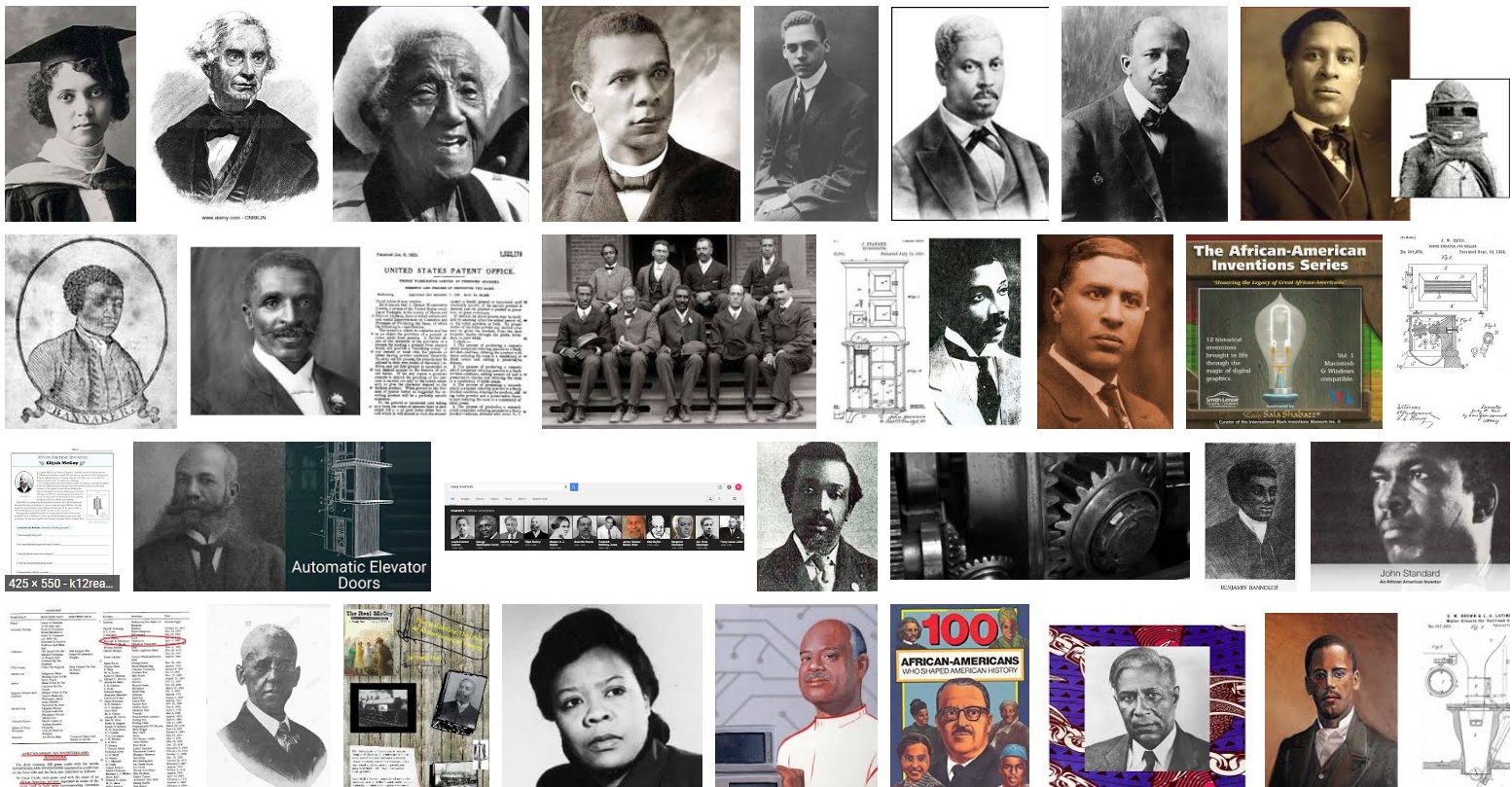 18. Patricia Era Bath's Groundbreaking Invention: The Laserphaco Probe
Patricia Era Bath, an exceptional African-American woman, stands as a shining example of innovation and perseverance in the realm of medical science. Her groundbreaking contribution to the field of ophthalmology materialized in the form of the Laserphaco Probe, a revolutionary medical device that brought about a paradigm shift in the treatment of cataracts. With meticulous dedication and ingenuity, Patricia Era Bath's invention not only improved the precision and efficacy of cataract removal procedures but also offered a glimmer of hope to countless individuals battling vision impairment.
The Laserphaco Probe, with its intricate design and advanced laser technology, transformed the way cataracts were surgically treated, promising a brighter future for millions who were afflicted by this debilitating condition. Through her relentless pursuit of excellence, Patricia Era Bath etched her name in history as a pioneer, paving the way for new horizons in the field of ophthalmic surgery.
In 1988, Patricia Era Bath achieved a remarkable milestone in her career. She became the first African-American woman to secure a patent for her outstanding medical innovation, marking a historic moment not only for her but for the entire community she represented. This patent not only acknowledged her ingenuity but also shattered the glass ceiling, inspiring generations to come. Patricia Era Bath's life and work remain an enduring testament to the power of innovation and the resilience of the human spirit.
19. Garret Morgan: A Lifesaver with the Traffic Light and Gasmask
Garret Morgan, an inventive genius of his time, left an indelible mark on history by introducing two innovations that would ultimately save countless lives. His first remarkable creation, the gas mask, emerged as a symbol of preparedness and safety during hazardous situations. With its innovative design, it protected toxic gases, offering individuals a lifeline in dire circumstances. Morgan's gas mask became a symbol of hope, instilling a sense of security in those who relied on it.
But that was not the end of Garret Morgan's contributions to society. In a stroke of brilliance, he introduced the world to the traffic light system, which swiftly became a game-changer in the realm of urban planning and road safety. The advent of this innovative system transformed the chaotic and often perilous intersections into well-organized, controlled zones. By ingeniously combining the elements of red, yellow, and green lights, he instituted a universal language of communication for both motorists and pedestrians, minimizing the risk of accidents and ensuring the smooth flow of traffic. Garret Morgan's traffic light system remains an integral part of our modern cities, a silent guardian of order and safety on the streets.
Garret Morgan's life and inventions serve as a testament to the power of human ingenuity, demonstrating that one person's brilliance can indeed make the world a safer and more efficient place.
20. Lonnie G. Johnson's Soak of Success: The Super Soaker Water Gun
Lonnie G. Johnson, a name synonymous with innovation and creativity, hails from a background that exemplifies the American dream. While working at NASA, Lonnie Johnson embarked on an extraordinary journey that led to the creation of one of the most iconic and beloved toys of all time—the Super Soaker water gun. It is a testament to the limitless possibilities of scientific curiosity and unbridled imagination.
The Super Soaker, with its eye-catching design and remarkable engineering, quickly captured the hearts and minds of children and adults alike. Its ingenious mechanism for shooting high-powered streams of water turned backyard battles and summer play into exhilarating, drenched escapades. The popularity of the Super Soaker soared, and Lonnie G. Johnson's invention not only became a household name but also elevated him to the ranks of billionaires, as he continued to refine and expand his invention's reach.
Johnson's journey, from NASA engineer to Super Soaker magnate, is a testament to the transformative power of innovation. His story serves as an inspiration for aspiring inventors, reminding them that even the simplest of ideas, when nurtured with dedication and brilliance, can lead to global recognition and success. Lonnie G. Johnson's Super Soaker has left an indelible mark on the world of recreational water play, proving that sometimes the most fun creations can also be the most profitable.
21. Thomas L. Jennings and the Pioneering Invention of Dry-Scouring
Thomas L. Jennings, a name etched in history, was not only an African American but also a trailblazing inventor whose remarkable achievements continue to inspire. Born in 1791, Jennings, in 1821, etched his name in the annals of innovation by securing a patent for a revolutionary process known as "dry-scouring." This pivotal moment marked the first instance in which an African American was granted a patent for an invention. Dry-scouring, the brainchild of Jennings, stood as a groundbreaking innovation that would reshape the landscape of the dry-cleaning industry.
Jennings' invention, the "dry-scouring" method, ushered in a new era in the realm of fabric care. This early form of dry cleaning was nothing short of a transformative leap in the industry, paving the way for more efficient and effective ways to clean and refresh textiles. The process, with its unique approach, held the potential to revolutionize the way people cared for their clothing, introducing a method that significantly reduced the reliance on wet cleaning methods, thereby sparing delicate fabrics from potential harm. Jennings' ingenuity in developing this innovative technique was a testament to his forward-thinking mindset and dedication to bettering the lives of his contemporaries.
22. Robert L. Johnson's Pioneering Journey with Black Entertainment Television (BET)
Robert L. Johnson stands as a noteworthy figure in the world of entrepreneurship, credited with the establishment of Black Entertainment Television (BET) in the year 1979. BET, a television network dedicated to African American culture, music, and entertainment, is a seminal achievement in Johnson's career. This groundbreaking network holds the distinction of being the first African American-owned company to be listed on the prestigious New York Stock Exchange, a testament to Johnson's visionary leadership.
Beyond his pivotal role in the media landscape, Robert L. Johnson etched his name in history as the nation's first African American billionaire. His journey from the inception of BET to becoming a billionaire is a testament to his exceptional business acumen and the transformative impact of the network on American entertainment. Johnson's dedication and pioneering spirit have left an indelible mark on the entertainment industry, opening doors for countless aspiring talents and paving the way for a more diverse and inclusive media landscape.
23. Henry Blair's Ingenious Invention: The Cotton Planter
Henry Blair, an African American farmer and inventor, made a significant contribution to the world of agriculture when he secured a United States patent in 1836 for his innovative creation: the cotton planter. Blair's invention was a game-changer for farmers, as it brought a new level of efficiency to the labor-intensive process of cotton farming.
The automated cotton planter designed by Henry Blair featured a remarkable mechanism. It utilized two shovel-like blades, which were adeptly pulled along by a horse or other cattle, effectively splitting the ground and planting cotton seeds. This ingenious device not only simplified the arduous planting process but also increased productivity in cotton farming, benefiting countless farmers across the United States. Blair's legacy as a pioneering inventor in the agricultural sector continues to be celebrated as a testament to the power of innovation and its transformative impact on the farming community.
24. George Crum's Potato Chip Innovation
George Crum's name is forever etched in history for his pioneering role in the creation of one of America's most beloved snacks, potato chips. While George's primary profession was that of a chef, he was anything but complacent when it came to culinary innovation. In fact, he has risen to prominence as one of the most celebrated African American inventors and restaurateurs. His claim to fame stems from a culinary breakthrough that occurred during the summer of 1853 when he introduced the world to the delectable delight of crispy, thinly sliced potato chips.
In an era when culinary boundaries were being pushed and gastronomic discoveries were a daily pursuit, George Crum's contribution was nothing short of revolutionary. He took the humble potato, a staple of many diets, and transformed it into a snack that would stand the test of time. These potato chips, renowned for their exquisite thinness and irresistible crispiness, became an instant sensation and continue to captivate taste buds worldwide to this day. It is a testament to the enduring appeal of George Crum's creation that these savory, golden slices of potato have remained a beloved snack for over a century and a half.
25. The Multifaceted Talent of Tyler Perry
Tyler Perry is a true polymath of the entertainment world, showcasing his prowess in various creative domains. Not merely confined to a single profession, Perry is an accomplished author, actor, producer, and director, leaving an indelible mark on the world of media and entertainment. He is celebrated for his multifaceted career, and his contributions have significantly impacted popular culture. Buy Textbooks. Sell Textbooks. eTextbooks. Most Used Textbooks On the Planet. 10 million books. 50% Cash Back Books. FREE Shipping

Perry's journey to stardom and success is a story of persistence and creativity. As an African American, he has broken down barriers and transcended boundaries, becoming a prominent figure in the realm of movies and television. Forbes, the esteemed financial publication, even crowned him as the highest-paid man in the entertainment industry in 2011, a testament to his remarkable achievements and immense influence in the world of show business.
Tyler Perry's versatile talent, from writing compelling narratives to bringing them to life on the screen, has left an indelible legacy in the world of entertainment. His work has not only entertained millions but has also brought important stories and messages to a global audience, making him an icon of inspiration and achievement.
26. Kenneth Chenault: A Trailblazing Fortune 500 Executive
Kenneth Chenault's name is synonymous with pioneering success in the corporate world. His remarkable journey places him in the annals of history as the first African American individual to ascend to the upper echelons of Fortune 500 companies. This remarkable achievement showcases his indomitable spirit, business acumen, and dedication to breaking down barriers.
Chenault's entry into the Fortune 500 was nothing short of groundbreaking. He shattered preconceived notions and shattered glass ceilings to reach the pinnacle of corporate leadership. In doing so, he not only opened doors for himself but also paved the way for countless others to follow in his footsteps, regardless of their background or ethnicity.
His innovative contributions to entrepreneurship and his ability to navigate the complex landscape of Fortune 500 firms have solidified his position as a trailblazer and an inspiration to aspiring business leaders around the world. Kenneth Chenault's legacy is a testament to the endless possibilities that can be achieved through dedication, perseverance, and a vision for a more inclusive and diverse corporate world.
27. Lisa Gelobter's Pioneering Contribution to Internet Animation
Lisa Gelobter stands as an influential figure in the world of digital technology, leaving an indelible mark on the evolution of internet animation. Her notable contributions extend across multiple facets of this creative realm, encompassing animated GIFs, pioneering Shockwave technology, and the transformation of online video content.
In the realm of animated GIFs, Lisa Gelobter has played a pivotal role in popularizing this engaging and often whimsical form of visual communication. Her innovative work in enhancing the functionality and accessibility of GIFs has significantly impacted how people interact with and share multimedia content on the internet. Through her efforts, she has not only refined the quality of these animated images but has also facilitated their widespread use in various online platforms and social media.
Furthermore, Gelobter's involvement in the development of Shockwave technology has reshaped the landscape of multimedia on the internet. This cutting-edge technology, known for its versatility and ability to create interactive and visually captivating web content, has paved the way for immersive user experiences across the digital realm. By enabling web designers and developers to craft dynamic, multimedia-rich websites, Lisa Gelobter has left a lasting legacy in the evolution of online interactivity.
Beyond her contributions to GIFs and Shockwave technology, Gelobter's work in enhancing the realm of online video deserves commendation. Her endeavors in this arena have helped redefine the way we consume video content on the internet, from the creation of engaging web series to the accessibility of high-quality streaming platforms. Lisa Gelobter's visionary efforts have played a significant role in the widespread proliferation of online videos, creating a space where artists, creators, and storytellers can captivate global audiences. Boost startup, performance of gaming, streaming, and downloading of your PC. 20+ tools. Disguise Digital Fingerprints, Large File Shredder, DNS Protector

28. James Edward West: The Inventor Who Revolutionized Microphone Technology
The annals of technological history bear witness to the remarkable ingenuity of James Edward West, an inventor whose groundbreaking work revolutionized the field of audio recording. Most notably, he is celebrated for his invention of the electret microphone, a compact marvel that has found its way into a staggering 90% of modern microphones. This remarkable innovation not only reshaped the audio recording industry but also earned James West the prestigious 2006 National Medal of Technology, awarded to him by President George W. Bush in 2007.
The electret microphone, a testament to West's inventive genius, has become an indispensable tool for capturing sound with unparalleled clarity and precision. Its compact design and exceptional sensitivity have made it the go-to choice for a wide range of applications, from professional studio recording to everyday voice communication. This groundbreaking invention has played a pivotal role in ensuring that the world hears every note, every word, and every sound with exceptional fidelity.
James Edward West's contributions extend beyond the realm of microphone technology. His work stands as a testament to the profound impact that innovative thinkers can have on the world. As the recipient of the 2006 National Medal of Technology, West's legacy is forever etched into the annals of American innovation, marking him as a true pioneer in the world of audio technology.
29. Russell Simmons: The Multifaceted Creative Entrepreneur
Russell Simmons is a multifaceted dynamo in the entertainment and business world, renowned for his roles as an entrepreneur, record executive, writer, and film producer. His remarkable career spans a plethora of ventures, and his name is synonymous with innovation and success in various domains.
As an entrepreneurial visionary, Russell Simmons has founded numerous influential companies, leaving an indelible imprint on industries far and wide. Rush Communications, one of his pioneering endeavors, carved its niche as a powerful media conglomerate, and Def Jam Recordings, another of his brainchildren, revolutionized the music industry by bringing hip-hop to the forefront of mainstream culture. These companies, among others, reflect Simmons' remarkable ability to identify cultural shifts and translate them into thriving businesses.
Simmons' creative spirit extends beyond music and media, as he has also ventured into the fashion world. Phat Farm, his clothing line, made waves in the urban fashion scene, reflecting his keen eye for style and trends. Furthermore, his foray into Argyleculture demonstrated his commitment to designing clothing that promotes social and environmental consciousness, reflecting the multifaceted nature of his entrepreneurship.
In addition to his entrepreneurial prowess, Russell Simmons has made significant contributions as a writer and film producer. His writings, including books such as "Life and Def: Sex, Drugs, Money, + God," have offered insights into his experiences and philosophies, enriching the literary world with his unique perspective. Furthermore, his role as a film producer has brought compelling stories to the silver screen, bridging the worlds of entertainment and thought-provoking narratives. Buy Electronic Components, lC chips, Module Darlington, Capacitor, find chips, diode, Transistors, Sensors, IGBT at Utsource.

30. Tyra Banks: A Trailblazing Supermodel and Actress
In the realm of fashion and entertainment, Tyra Banks stands out as a trailblazing figure who shattered barriers and redefined industry standards. Her remarkable journey began in 1996 when she achieved the historic feat of becoming the first African American woman to grace the cover of GQ, a milestone that resonated across the modeling world and beyond. A year later, Banks extended her trailblazing legacy by becoming the first black woman to be featured on the cover of the Sports Illustrated swimsuit edition, a coveted platform in the modeling industry. Additionally, she broke new ground as the first black woman to feature in Victoria's Secret lingerie catalog, further cementing her status as a pioneer in the fashion world.
The 1990s marked a transformative period in Tyra Banks' career as she ventured into the world of acting. Her foray into acting commenced in 1993 with a memorable seven-episode appearance on the popular television series "The Fresh Prince of Bel-Air." In 1995, she took on a starring role in the thought-provoking film drama "Higher Learning." Banks' versatility and talent transcended the runway, and she embarked on a dynamic journey in the world of entertainment.
Tyra Banks' indomitable spirit and relentless pursuit of success enabled her to transform her runway success into a multimedia brand. Simultaneously at the helm of two highly successful television series, Banks left an indelible mark as both a model and a television personality. Her journey epitomizes the power of breaking barriers, pushing boundaries, and redefining industry norms, inspiring generations to come.
More Interesting Articles